UPC'S THE INK PRESENTS: THE ORIGINAL DEAN'S DATE LIVEBLOG
Got Dean's Date sightings? Tips? Late-night snack locations? Drop us a line at pressclb@princeton.edu
5:45 pm – farewell Dean's Date, hello looming finals
The sudden emptiness of Firestone can only mean one thing.
DEAN'S DATE IS OVER!!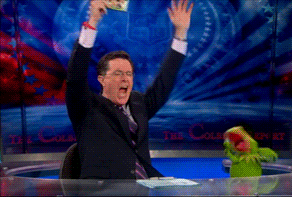 Thanks for sticking with us through the sunrise, the annual 2 AM Frist Hunger Games, and even the Blue Screen of Death. It has been a pleasure procrastinating with you all.
And for those of us who still have three, four finals to go, here's one last tip-off from the FreeFood listserv:
30 bottles of liquid firepower if you're really looking to #turnup this week. Basement of little hall, entry 14, next to the printer.
Until next semester, good night and good luck.
-EL
4:44 PM – decompressing
Things You Will Be Able to Look Forward to Doing So Soon:
Closing all your tabs/windows on your computer
Eating food at Campus Club
Making word clouds of your essays
Sleeping
Showering
Exiting out of Microsoft Docs so you reset to single digit document numbers
Being a human again
– VC
4:25 PM – Firestoned
It's the final stretch!!
-EL
3:15 PM – Outside
Just in case you didn't notice because your face is stuck three inches in front of your laptop screen, it's raining outside. Which just makes the day even more depressing. But on the bright side: YOU"RE ALMOST DONE!
This of course makes me think of this:

– ONF
3:00 PM – Fuck Me
Want to know what my favorite thing is? When my laptop puts on this blue screen (and when I say blue, I mean like a terrifying "Holy Shit, Your Computer Is Super Fucked Blue") exactly an hour before my Con Interp paper is due. Heard about the Blue Screen of Death? It's a nasty monster that jumps up on you when you're not looking at the worst possible time (like two hours before Dean's Date).
Luckily, this was only the Blue Screen of a Short Coma and not actually Death. I just got it working in time to send in my paper but that was not fun. It's ironic too because blue is my favorite color.
– ONF
1:45 PM – between a rock and a hard place
Are you starting to question why you chose a university that has grade deflation and schedules its finals and papers after winter break? Oh right, because of the quintessential undergraduate experience. At realtalkprinceton.tumblr.com, eight (hopefully real) Princeton students are answering questions from the Class of 2018 to lure them into the Fitzrandolph Gates as well.
We have our tools-in-the-making:
Anonymous asked: What is the usual GPA of princeton kids who get bulge bracket/MBB internships?

Anonymous asked: If you're looking to get into investment banking/private equity, is it best to major in econ or ORFE? or does it really matter?
The neurotic pre-meds:
Anonymous asked: How bad is grade deflation? Is it as bad as everyone claims it to be? I am aiming for medical school and I believe GPA should be at least 3.5. Is that doable at Princeton, without full 100% time spent on school work? Or will I be pretty much studying hard all day every day for the next 4 years to maintain that? I do also want to become involved in the clubs and activities. Honestly grade deflation is my only concern. I loved Princeton otherwise.
And…
Anonymous asked: Are a lot of people still virgins when they start Princeton?
-EL
1:15 PM – Paper Honor Code
"This paper represents my own work in accordance with University regulations."
In case you were wondering.
– VC
12:40 PM – Holder
Princeton Fact #6:
A month before graduating in 1983, President Eisgruber apparently wrote two back-to-back Op Eds in the Prince arguing why the classics and liberal arts are important and how Princeton should change its distribution requirements. I wonder if he still thinks that Princeton isn't ripping us off?
This is the first article.
This is the second.
– ONF
12:00 PM – (Wither)spooning
IT'S NOON! The antidote to your Dean's Date woes? An hour and 38 minutes of chill vibes from Princeton's own TESTAMENTVM (SP '15). Pair with a dose of 5-Hour Energy, and charge through these next five hours. YOU GOT THIS.
11:28 AM – ksjgnfdkgjhsdfger
So the light at at the end of this tunnel of word counts and bullshit is fast approaching. How you gonna celebrate?
How about a "Semi-Annual Dean's Date Tournament of Papers Festival and Parade". Yes, this did happen circa 1990. Obviously birthed by Terrace members.
Gems: 
"Flyers posted around campus read, "you must wear your glasses. Be sure to wear clothes ." 
"The paraders then marched to the Dean of the College Office in West College, chanting 'dean's date, dean's date,' but once again were turned away because of the cacophony they were creating. "
LOLOLOLOLOL throwback computer clusters
-BMP
10:56 AM – so internet
Introducing, the Dean's Date Doge:
– VC
10:12 AM- 2D
Another Dean's Date, another opportunity to post animal vids like it's my job.
The kakapo:
The dugong:
The aye-aye:
LRW
9:50 AM – so close
If Your Dean's Date Essay Were A BuzzFeed/Upworthy Article
Here are my essays from this Dean's Date if I wrote for BuzzFeed:
*10 Reasons Video Game Zombies are Totally Gay
* Why Sherlock's Extralegal Subject Position Makes Him Awesomely Amazeballs
* Some Hollywood Movies Really Want Threesomes
* This Paper Should Be About Anthropology, But It's Actually About Beyoncé
Or, to get into the vague-booking, link-baiting style of Upworthy:
*You'll Never Guess What I Wrote For My Dean's Date Paper – "It gets really good around page 5."
*I Thought I Knew Everything There Was To Know About Queer Theory and Reproductive Futurism — I Was Wrong. – "I'm still trying to pick my head off my desk."
*(from ZO-L '15) Think Preschool Is All About Barney & Mr. Rogers? After Reading This Paper, You Won't See Preschool The Same Way Again.
10 Reasons This Dean's Date Liveblog is the Best Thing Ever, coming your way.
– VC
9:15 AM – U-Store
Round 2:
LC at check-out, coffee in hand: Have you been here all night? [come on, give me something to work with here…] 
U-Store man: No. I did have to work all Friday, Saturday, and Sunday night though. Another party weekend, as usual.
LC: Does it get really busy?
U-Store man: Yeah, you just have to keep an eye on them, because they eat food before paying and stuff. You can't really blame them though, because, you know..
LC, incredulously: Because they're drunk?!
U-Store man, smiling, shrugs; LC, tired, slinks away to write pages and pages more Dean's Date papers 
Oh, the things they must see!
– LC
8:13 AM – D9 holla
I'd like to take our moment to give a shout out to our best Dean's Date liveblog competitor (no, not the Prox): Whitman RCA Jackson Dobies '14, who for the past few years on his Facebook has run a earnestly motivational status update session during his Dean's Date, which usually involves him posting up in the 7th floor of New South losing sleep over his papers with silly hats.
[caption id="" align="aligncenter" width="432"]
His usual state(s).[/caption]
This year's updates include:
One paper down! Two to go! I'm proud of what you guys have already done, but now I need you to push yourself into that higher gear. Take a scheduled 15 minutes during this hour and don't work. Snack, hydrate, think. Do not work and do not go on the internet. Take 15 minutes to be still.

This is where we separate the kids from the hardworking kids.

The 4 AM crowd is resilient. We do not mess around. We will not be denied.

Every minute you spend now is a minute less of panic tomorrow afternoon. You are exquisite. You're timeless. You're the envy of your future sister-in-law Janice, whom I overheard say at the last gown fitting, "Look at those thighs. I'd kill for Tracy's thighs." Now write. 22 hours to go.
Thanks, Jackson. And screw you, Janice.
– VC
7:55 AM-48 University Place
OH GOD. THE SUN HAS RISEN. ONLY NINE MORE HOURS. BEST OF LUCK…
(but actually, everything will totally be okay.)
-GSF
7:37 AM (oh god, why is it morning?!) – bed sweet bed
For those of you who spent way too many minutes of your life staring at Loki cam and trying to decipher any indication of movement, here's another way to wake up to quill-y cuteness. Meet Scout, who bills herself as the TRUE Princeton hedgehog. And thanks to her mommy KF '14, Scout now has a blog!
(P.S. According to Tiger Magazine, Loki is probably hiding in his igloo popping Adderall. How else would one get through a paper on Bronze Age equestrians?)
-EL
6:27 AM – Greendale Community College
For our late-night/early morning crowd and fans of Community–or those who need to brush up on some rudimentary Spanish/Anthro for their paper–let's take a moment to appreciate this show's hilarious and mildly educational rap tags:
Part of me really wishes I could have Betty White helping me with my anthro take-home essays right now.
-VC
4:42 AM – Still Murray-Dodge
Going an entire day without a wink of sleep can be rough, maybe surreal. For those of you still trudging along, I have some recommended tunes to comfort you during this rough patch. I present: the All-Nighter Recovery Playlist.
The Recommendations
1. "Easy (Like Sunday Morning)" by The Commodores
It may be Tuesday morning, but you know the feeling.
2. "Jessica" by Major Lazer
The Diplo/Major Lazer love continues. Forget about 5pm and enjoy the laidback reggae vibes of this track. If you're craving similar-sounding tracks w/ Diplo, also check out "XXX 88."
3. "Don't Give Up" by Washed Out
Washed Out serves another few minutes of relaxation, coupled with an encouraging title.
4. "It's Not Over" by Holy Ghost!
This track from Holy Ghost! picks up the pace a bit. Don't allow the exhaustion to lull you into a false sense of security–if you need to write 10 more pages, you should probably get on it.
For those celebrating tonight, feel free to also use this as a Wednesday morning recovery playlist.
-BJG
3:58 AM – my bed, no progress
Okay, so that "stress nap" was more like a "stress PTFO," and I still have a paper to write. Speaking of which, below is a chart of famous writers and their sleep cycles:
Maybe I can pretend that because it's 4am and I just woke up, that I'm in the company of Haruki Murakami and Sylvia Plath? Yeah… probably not.
– VC
3:30 AM – My bed, after a brief stress nap
Late night, first world food musings: Why do they make jars of snacks longer than they are wide? I can't dip into the last half of my salsa or peanut butter without getting my fingers in it.
Hummus. Hummus containers doing it right.
– VC
3:15 AM – CJL
CHOCOLATES OF PRINCETON: Edition One
"This chocolate was his. He left it to us, but it's all yours now."
[caption id="attachment_14955" align="alignnone" width="250"]
Best. Surprise present. EVER.[/caption]
-MES
3:05 AM – Rocky Common Room
As a peace offering to Loki, and to help everyone else through the night, a little Beyonce courtesy of freshman Lachie Kermode of New Zealand.

-SJP
2:55 AM – Holder Hall
Princeton Fact #5:
The plaque, which sits inside the archway of Holder Hall, speaks for itself. To this day, there are still ghosts that roam Holder in the night.
Long story short: When they were building Holder in the early 1900s they dug up several bodies (fun! fun!) that belong to the family of Nathaniel Fitzrandolph (he has a set of gates named after him). So they moved the bodies to just outside the hall. Basically all of Holder is living on top of dead people's old graves.
– ONF
2:45 AM – U-Store
The U-Store has been ransacked by thirsty and hungry undergraduates, beating down the glass doors of the hallowed market. In particular, it seems the raiders have taken a liking to 5 hour energy (no shocker) and more suprisingly… yogurt?
– ONF
2:10 AM – Frist Gallery
Things are finally getting a little crazy. Here in the Frist Gallery, most of the conscious undergraduate population has descended upon a basket of chips, a bowl of nacho cheese, and (most importantly) coffee. People are coming away from this late night stimulus package like they're walking away from a new Jordans release. People are walking away from the stand holding two plates of nachos and spilling coffee on the floor. Someone may have even hollered "turn up!"
Even so, the actual food has received mixed receptions. "Are these the best nachos we could get? Princeton University?" asked one student of the lavish spread of free food. Check out some of the horde below:
– AJS & JRR
1:48 AM – Murray-Dodge
When I cut the sleeves off of the tee I'm wearing, I mostly pictured wearing it to Dillon, maybe around my hall. These are locations where other people commonly wear tanks. When shifting work spots, I unfortunately forgot that I had it on under my sweatshirt, and am now sitting in Murray-Dodge in my makeshift tank, working on the paper I haven't touched since making the 19-minute party playlist a few hours ago & feeling like a complete tool (not another tank in sight…). My flagrant, very public toolery aside, I did find this gem near the coffee dispensers:
[caption id="attachment_14942" align="aligncenter" width="175"]
She wants the D…[/caption] [caption id="attachment_14941" align="aligncenter" width="175"]
caf
[/caption]
Cute. But really, she (and I, and everyone reading this) wants the caf.
-BJG
1:46 AM – Almost at Frist
Frist is supposed to have nachos at 2 AM. I'll believe it when I see it.
In the mean time, Princeton Fact #4:
Firestone library was built in 1948 at which time it became Princeton's main library, kicking Chancellor Green in East Pyne on to the unemployment line (there's a reason the two libraries hate each other). Interestingly, Wikipedia has informed me that Princeton has the largest number of books in its library system per enrolled student. Kinda like our endowment.
I'll keep you updated on the nacho situation.
– ONF
1:45 AM – Firestone & Murray-Dodge
DA, a baker at Murray-Dodge, said that he noticed that things were unusually quiet for Dean's Date, and our first-hand accounts corroborate this. Our brief walk through Frist was accompanied by deafening silence, a group of reveling sophomores were playing Settlers of Catan in Murray-Dodge, and Firestone's perennially hectic Trustee Reading Room is barren. When will things get wacky? Only time will tell. In the meantime, check out the suspiciously tame photos below:
[caption id="attachment_14934" align="alignnone" width="515"]
A group of extremely calm and collected sophomores, playing Settlers of Catan.[/caption] [caption id="attachment_14935" align="alignnone" width="515"]
The empty Trustee Reading Room.[/caption]
– AJS & JRR
1:30 AM – The Battle Field (AKA The Hedgehog Cage)
Shots have been fired! Loki, the Princeton hedgehog, has taken offense to the Press Club's describing his wheel as that of a hamster. With all due respect to the hedgehog and the impressive work he has done for our student body, the Press Club maintains that the wheel he runs on is indeed that of a hamster. Still, the Press Club regrets any grief this has caused Loki and his species.
– GSF & SJP
1:10 AM – Murray-Dodge
The bakers at Murray-Dodge Café are hard at work on their 24 hour Dean's Date cookie-making marathon, and the students studying in the basement are beginning to get a little delirious. Come for the free cookies, tea, and coffee, and stay for the throne-like toilet.
– AJS & JRR
12:57 AM – CJL Library
As the saying goes, the best Dean's Date traditions are the completely pointless ones. Next up, we've got the Whitman Wail. (Fun fact: this tradition inspired the Whitman Whale, which, due to some over-obsessed Whitmanite, beat out the Whitman Knight for college mascot…yeeuch.)
And, in case you needed further demotivation as the night carries on, I'm saddened to tell you of another, new Whitman tradition…the Whitman…Wobble?
God help us.
-MES
12:49 AM – 1674 words
The LokiCam has returned!
ODUS' Princeton Hedgehog has awoken from its post-midterms slumber just in time to cheer us on for Dean's Date.
Loki is currently in the middle of quite the run, although he hasn't really moved much since he's  stuck on a hamster wheel, kind of analogous to the current status of my dean's date papers.
Anyway, check it out for yourself:
http://www.princeton.edu/~odus/lokicam/
-GSF
11:51 PM – Whitman Dining Hall (Midnight Breakfast)
This is more of The Nass's territory, but overheard in Whitman Dining Hall just after the Dean's Date fairies ran through:
Freshman girl: "I'm just gonna say it–I like Triangle better than the band."
-BJG
11:40 PM – Firestone, C Floor
Courtesy of a friend:
Because Dean's Date Eve wouldn't be complete without a WTF Firestone moment. Props if you know Bob or Ted.
-DB
11:30 PM – Firestone Library
Triangle's Dean's Date fairies are back again. This time around, the fairies graced Firestone's Holden Room—fittingly, a library full of women's texts—with candy and tampons. I guess this is reading period after all.
– AJS
10:45 PM – Firestone Library
The Band just left Firestone. It's safe to come out now.
On another note, Murray-Dodge is holding a 24 Hour Cookie Marathon, so check it out if you need a pick-me-up as the night wears on. The café will be open from 5 pm today to 5 pm tomorrow, serving free coffee, tea, and its signature cookies.
– AJS
10: 40 PM – CJL
Princeton Fact #3:
Princeton (or actually the College of New Jersey) had the more graduates at the Constitutional Convention of 1787 than any other American college or university. And we also had James Madison who counts as two.
– ONF
10:27 PM – EAS Library
If you're itching for a smooth soundtrack as you grind out your essay (and don't have the twerking skills to groove to BJG's playlist), look no further than Anthony D'Amato '10. The singer-songerwriter is putting out a new album this year, and his folksy, melancholy tunes make for perfect late-night listening. Plus, Paul Muldoon helped out with the lyrics.
-EL
9:48PM – between paper 1 and 2
In honor of the popular site "lolmythesis.com," in which students submit a one-sentence summary of their research, we're running a challenge to convert your essay topic or thesis statement into the following: A BuzzFeed title, an Upworthy article, or a haiku.
But in the meantime, check out some of the Princeton submissions to lolmythesis:
– VC
9:28 PM – Rocky Area
No idea what this is but it's funny.

– ONF
9:22 PM – Rocky Area
Remember when you felt like this?

Now you feel like this.


Depressing right?
– ONF
9:18PM – Twitter
From one of Princeton's esteemed Creative Writing Profs (and repeat Twitter celeb):
"Do not go gentle into that good night… Rage, rage against the dying of the light." (Dylan Thomas)

— Joyce Carol Oates (@JoyceCarolOates) January 13, 2014

We presume she's talking about Dean's Date.
– VC
9:00 PM – 1981 Hall
Stressed and want/need a break? Get out of the library and try a 19-minute dance party.
The recommendations:
"Express Yourself" by Diplo starts things off energetically, a minute of buildup followed by a little under three minutes of music that can only be described as twerktastic. And we all (?) know, nothing alleviates assignment anxiety as much as the soreness from the squatting and gyrating called for by a solid twerk session. 
"Money Makin'" by A-Trak & Dillon Francis keeps the mood light, and, for some, can work as a reminder of what that twenty pager on Thomas Mann is really working towards. 
The Diplo party continues although under the banner of Major Lazer with "Jet Blue Jet." If you count the number of times "gangsta" is said (and arrive at 44), you're missing the point of the 19-minute dance party and, at this point, need to reevaluate what you were hoping to get out of this dance party, anyway.
"Overtime" by Cash Cash (who, by the way, hail from NJ!) should come on next. What helps you prepare for the all-nighter ahead of you like hearing "Work it, do it overtime // Work it, wo-wo-wo-work it?" Not much (aside from coffee). 
Finally, Dada Life closes out the 19 minutes with "Born to Rage." You were born for this. Let this track carry you back through to work mode. Like now, when I should get back to my PHI 202 final paper.
-BJG
8:45 PM – Walking to 1901
Legitimately just witnessed a guy climb out of his first-floor window in 1901. And then he ran away. Maybe it was a dry run for circa 4:52 p.m. tomorrow? I wouldn't suggest this tactic if you live above the first floor though…
-DB
8:40 PM – Rocky-Mathey Library
When you write papers you graduate college.
When you graduate college you get a job.
When you get a job you make lots of money.
When you make lots of money you get a seabreacher.
Write papers. Get a seabreacher.

-SJP
8:16 PM – Feinberg Hall*
If you're one of the brave and the few who have not activated SelfControl, here's a fun Facebook app created by Jeremy Cohen '16:
"in-a-gif" (badam chhh) makes animated GIFs out out of your facebook photos or your friends' photos, and it's pretttttyy good.
-BMP
8:10 PM – Firestone Library
If you're looking for a simple way to keep track of the unstoppable forward march of time, look no further than isitdeansdate.com. This handy website will keep you posted throughout the night. Only four hours left until Dean's Date!
– AJS
8:00 PM – Strategically Close to U-Store
In the same vein of DB and EL (we seem to have a strange fascination with people who aren't experiencing Dean's Date misery), this morning at the U-Store:
LC at check-out, coffee in hand: "Is it going to be a busy day for you?"
U-Store lady, blissfully unaware: "Why?"
LC: "It's Dean's Date tomorrow, the day all of our papers are due."
U-Store lady, amused: "Oh so like, all the coffee will be gone…"
U-Store lady, to co-worker: "Tomorrow is Dean's Date. When all the papers are due."
Co-worker, reproachfully: "Then what I don't understand is why it seemed like such a heavy party weekend. There were like, 20 drunk kids here at 7 o'clock on Thursday. And you have to be pretty drunk to be noticeable. I thought this was supposed to be a study time."
U-Store lady, grinning in growing realization as LC slinks away to write pages and pages of Dean's Date assignments: "So that's why they're buying all the 5-Hour Energies!"
Maybe I should've warned them about 5 o'clock tomorrow…
– LC
7:51 PM – Rocky
Princeton Fact #2:
When women were first admitted to Princeton in 1969, there was Coed Week.  Described by PAW as "a week-long extravaganza, organized by Ribalow, which brought almost 1,000 coeds from various colleges to Princeton, and absorbed them into dorms and classes without incident (unless you count subsequent marriages)."
As you can see, Prince writers were somewhat concerned that they would be "turned from scholarly pursuits by the sight of nubile femininity."
Full page can be found here.
– ONF
7:44 PM – 2 Dickinson St
I've always wondered what grad students do during Dean's Date. Tonight at dinner, I discovered that while undergrads are busy Dean's Dating, grad students are busy… speed dating?
If you run, you still might make it to the Grad College before the event ends! Or, you know, you can spend a passionate night in the library with your essay.
-EL
7:12 PM – Whitman Dining Hall
An additional food-motivated study technique: Once you've read up to each gummy bear, you get to eat it.
-VC
6:38 PM – Review Session in McCosh
In case you were wondering if professors are aware of the madness that is Dean's Date, the answer seems to be… no. My professor at the beginning of this review session I am currently paying super close attention to (P.S. who schedules a Dean's Date Eve review session during dinner?):
"You guys seem to be kind of down. What's going on here?" –someone fills him in- "OH, is that what's going on?"
"I don't have anywhere to be. I mean I won't be here all night."
That makes one of us.
-DB
6:20 PM – Firestone Library
After nearly one year of renovation, the second and third floors of Firestone Library have reopened for book retrieval. Although no seating is moved in and the reading rooms are not yet ready for occupancy, the floors can be quiet, alternative places to study—assuming you are okay with standing. Check out Press Club's exclusive photos of the floors-in-progress here:
– AJS
5:55 PM – Lewis Library
For fans of Game of Thrones: You've probably already seen this, but worth watching again.
For everyone else: You should watch this and then watch every episode that's out already and then get pumped for the 4th season. It's that awesome.
-ONF
5:20 PM – Rocky Area
It seems Rutgers struck again over break..
– ONF
5:12 PM – Lewis Library
Throughout this glorious 24-hour Dean's Date countdown, I will be sharing some beautiful pearls of Princeton knowledge. If this type of information fascinates you, then consider becoming a tour guide. I heard from a little birdie (and by that I mean the never-ending e-mails from RockyWire) that the application process is just about to start, so if you're freshman whose always dreamed of killing himself by walking backwards into a lamppost, this is for you.
 In any case, Princeton Fact #1:
From the university's founding in 1746 to 1896, the University was known as the College of New Jersey. In 1896 it changed its name to honor the town in which it resided. It also helped us avoid the terrible fate of that school in Philadelphia built by Franklin. Last I heard, they were having some identity issues… (Sorry JJ, my older brother, if you see this)
Also: if you do become a tour guide, try not to point out that the Architecture building is the ugliest building on campus. Architects are sensitive
– ONF
5:10 PM – Spelman Hall
Foods That Will Help You Focus Better Than Luminate
If you can't manage to find a friend who will give you dubious performance supplements (whose ingredients we've deduced, in addition to artichoke extract, contain snake oil and elbow grease) but still want something that has an effectiveness range from placebo to controlled study, then we've curated a list of foodstuffs that are supposed to help you concentrate… and some that won't.
1. (Blue)berries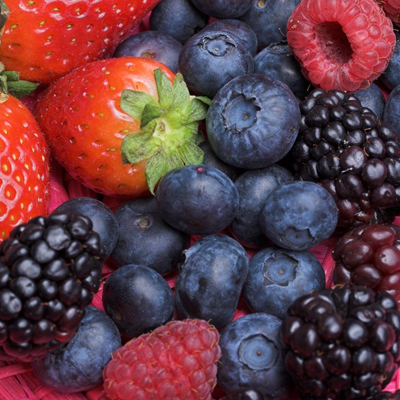 Lots of sites seem to recommend the antioxidants in berries for (long run) memory help.
2. Chewing Gum
This one is backed by science! And it works short term!
3. Caffeine 
We think you know this one all too well.
Foods that Help You Procrastinate
1. Pomegranate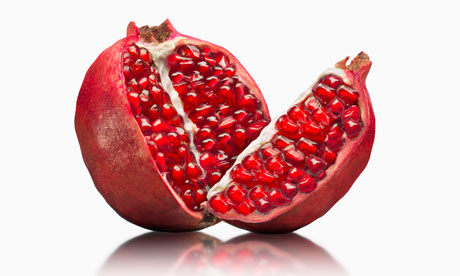 Unless you know the spoon trick, eating this one takes a lot of time and will probably leave your paper/keyboard stained with bloody red marks appropriate for Dean's Date terror.
2. Color-Coded Candies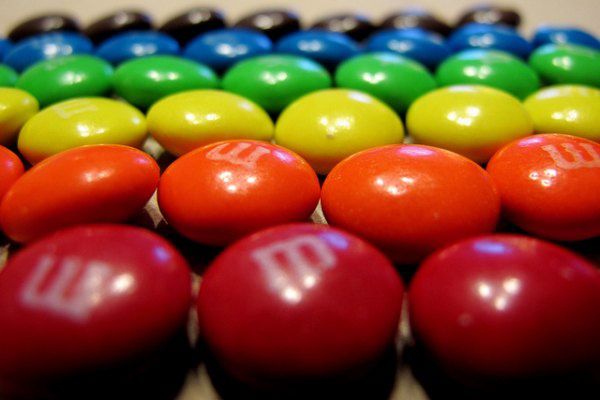 For people who need to eat until there is an even distribution of each color of candy.
-VC
5:00 PM – McCosh 46, Econometrics Review Session (because #nonhumanitieslife)
Ready your arsenal of caffeine and greasy Wa hoagies… Dean's Date is upon us. While the University Press Club can't help you satisfy your professor's page requirements, we can help you find a hot shower in Firestone, jazz up your carrel, and make your own Dean's Date punching bag.
Stay with us as we descend into 24 hours of coffee-induced delirium and frantic bull-shitting artistic essay-crafting.
-EL